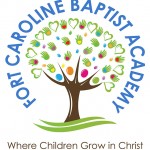 The mission of Fort Caroline Baptist Academy is to provide a secure, loving and disciplined environment where children can grow to their greatest potential. We desire to help all children regardless of family, religious or ethnic background to know God's love.
We will provide them with an excellent academic program from a biblical perspective that will equip them for the next step in life.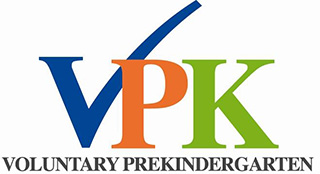 Learning by hands on experiences in centers throughout their classroom.
Experiencing foundational truths of the Christian faith in an age appropriate manner.
Working with paints, clay, crayons, blocks and other manipulative materials.
Visiting with community helpers.
Enjoying stories, poetry, dramatization, and books.
Learning to share, taking turns, planning work, thinking and reasoning as he or she works and plays with others.
Learning to respond rhythmically to music, singing new songs and listening to different kinds of music and enjoying movement to music.
Acquiring good health and hygiene habits.
Exploring letters, numbers, math concepts, language arts, science activities, and social studies all within a developmentally appropriate atmosphere.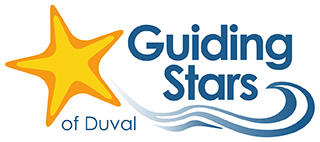 FCBA does not discriminate on the basis of race, color, national or ethnic origin. We must have a copy of your child's original immunization form, Student Health Exam Form, and a Parent Contract on file in the Academy office prior to your child attending classes.